Steve's Recommended Reading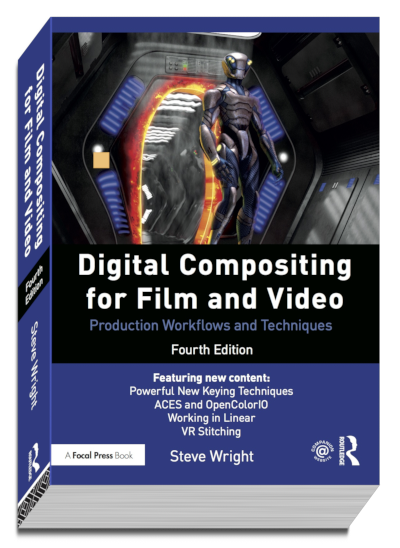 If you don't have a copy yet,
purchase it today!
"

Steve Wright has managed, once again, to stay ahead of the game and spearhead the education of current and future compositors.

Ara Khanikian, VFX Supervisor, Rodeo FX
Digital Compositing for Film and Video 
4th edition
by Steve Wright
A very popular book on the theory and practice of digital compositing.
This book has become a steady machine-side companion for even the most serious compositors.  It contains encyclopedic knowledge of digital compositing plus it addresses real world production problems and provides their solutions.
Featuring new content on 3D compositing, stereoscopic compositing, multipass CGI compositing
"

This book covers both the basic fundamentals and the advanced techniques of compositing; you're not just getting a how-to manual, but an understanding of why you do it!

Patrick Tubach, VFX Supervisor, Industrial Light & Magic